Online dating... I'm 31, do I have to?!
[Yes I'm aware that this is probably a cynical/jealous rant just because I'm without a partner and slowly transforming into Bridget Jones... without the big granny knickers!]
I've been online dating for what feels like a lifetime now, but it's really just been on and off for a few years with an unfortunate amount of dating horror stories between each relapse onto the latest dating app.
Admittedly I find it convenient to sit on the sofa, watch the latest episode of GoT in my scruffs and browse through a selection of potential future husbands and swipe left or right depending on how they've presented themselves on their profiles. But really I hate it. 
I don't know anyone who does like it! So why are we all still doing it?! The only people who say "oh why don't you like it, I loved online dating!" are also the ones who now live in a nice little 3-bed in the city suburbs with their fiance/ee and pet shiatsu... can't have loved it too much if you chose to shack up pal! (Yes, I'm fully aware that's just my jealousy of their happiness seeping through!)
As much as I would hate to be approached in public (due to having stupid low-self esteem issues and dread being centre of attention when I haven't asked to be) I do wish we could go back in time to when people did actually approach one another in public. These "real life" interactions with people are starting to feel like urban myths. 
On a positive note, one thing I do have to my advantage as an experienced singleton (with a few years' worth of deleted dating apps in my iCloud memory) is that I can spot the potential Prince Charming as well as the guaranteed narcissistic fruitloop.  My not-so experienced friends (who are already off the market and like to "swipe" on my behalf whilst knocking back the wine, and screeching with laughter at the blokes who've posed in public toilet mirrors to take their dating app profile pic) think I'm being too cut throat. Yes there will be the occasional left-swipe to someone who could have been "the one" but I'm afraid I've had too many "U R fit" messages off these apps than I care to admit. 
In a way I hope I'm one step closer towards finding lurrrve and Mr Darcy compared to others who have settled too soon (and when I say settled I mean decided to marry their pain-in-the-arse partner of five years' rather than find someone who they're actually happy with).
Ok. Single lady rant over. I'll get back to researching how many cats I can house in my current home. I'm not even joking.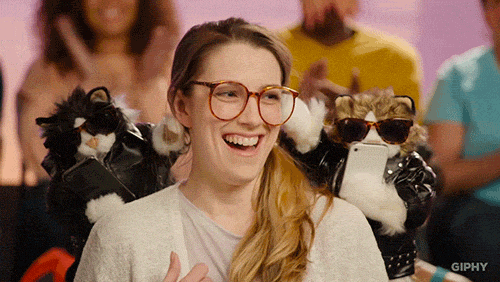 Please reload