Do you ever wish you'd just kept your mouth shut? Me too. 
I'm not even talking about telling a juicy secret to someone you shouldn't have. I'm meaning just getting something off your chest or saying something out loud for the first time but it ends up turning into an emotive debate.
This is why I love to work in strategic communications, as it's so important to know your audience and remember to think before you speak. Saying the right thing, to the right person, at the right time, in the right way can be harder to achieve than it seems. And for some reason, outside of work, I occasionally need to remember to put my strategic communications head on.
We all have different people in our lives that we go to for various topics or reasons; happy stories, funny jokes, common interest, fellow-haters, searching for wise words, that confidence boost and then there's of course the people you turn to when you're sad, angry or frustrated.
Maybe you turn to the same person for every emotion, or perhaps you scroll through your phonebook to see who is most suited to the area of business you need to discuss. 
I go to the same people a lot out of habit but after I've opened my mouth I realise I shouldn't have bothered or stated as a disclaimer that my statement was rhetorical. I often end up thinking it'd have been much easier to keep my story/theory/plan to myself.
Keeping certain thoughts to myself have ended up being unhealthy though. That's why I find blogging so useful! I get to say things out loud, erase any mistakes and then post once I've proof read it a few times!
When someone misinterprets parts of a throwaway statement or they start to preach how they'd handle a situation, I end up feeling like I've opened the floodgates to having to justify my thoughts/feeling and I just can't be arsed to! I end up sitting there cursing myself and praying to be saved by the bell or something.
Of course I know their advice is just because they care and it'll be based on the facts and figures I've provided, but for some reason it can end up frustrating me... probably because they're not in agreement with me and all I was really looking for was a bit of agreement, or a nudge of encouragement/approval!
I'm going to add "remember to think before you speak" to my to do list.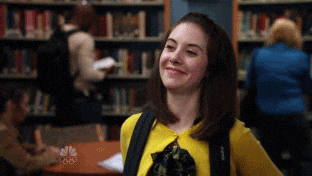 Please reload