"You don't know what you have until it's gone" – Whether it be friends, relationships, family, a car, a colleague, a hobby or even your job.
This phrase has been thrown around a lot recently in certain areas of my life. I'm sure you've gone through something that means you can relate to it, maybe you've even learnt from it.
People take things/people for granted and often don't take the time to actually look at where the problems are and how things could be fixed, and instead have a knee-jerk reaction and might throw it away.
I'm pretty sure that I've done that on occasion and I know I've fallen victim to others' doing the same.
I've spoken previously of how being emotionally intelligent can be a hindrance, but it certainly comes with its uses when looking at not taking things for granted and how to handle a situation/person or more importantly how not to handle a situation/person.
Being emotionally intelligent and seeing how someone might have reached their opinion is useful when taking a step back and reflecting/appreciating what's already on offer. It's also something we should all probably do from time-to-time.
However, over analysing things too much can be unhealthy; and something I am trying to avoid doing.
The grass isn't always greener on the other side (certainly not my neighbour's house anyway – it's an overgrown jungle!). Throwing away what you already have without trying to get to the bottom of why something might be temporarily broken can be damaging; reputational.
I held a diplomatic agile-style retrospective at work recently to try and air some issues that I'd become aware of. I think/hope we all thought it was time well-spent and benefitted from talking through what was broken and are going to work together to try and fix it.
Doing a retrospective involving Post It notes and whiteboards isn't necessarily an option outside of work but doing something by yourself by jotting down your pros/cons/options might help you avoid regretting something further down the line which becomes difficult/impossible/expensive to fix.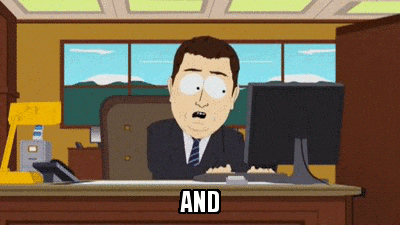 Please reload