I was asked the following question by someone (not a colleague) after I told them I blog about mental health and my experience of living with depression, and how I have started to promote my blog on social media:
Q: "Oh my god, aren't you worried about what people at work might think or say?!"
A: "Nope."
Two things I want to get off my chest off the back of this short conversation:
It's sad that some people still consider openly talking about mental health is a bad idea due to their fear of judgement. No one should feel ashamed of talking about mental health. Ever.

For the record my colleagues have been incredibly supportive and have been really complimentary about my open and honest approach to dealing with depression. IF people (not just colleagues) were to use my honesty about my health issues in a negative light, then quite frankly they are not people I want to engage with.
Mental health is still seen as a bit of a taboo subject by some people. We're only just starting to see waves of encouragement re understanding mental health and how it's positive and helpful to talk about it.
I understand why people are perhaps wary of the subject; empathy and understanding towards mental health is a reasonably new stance, the old "stiff upper lip" etc. Also, some folk struggle to understand a problem that isn't physical, so they can't grasp what needs "fixing" and might disregard its impact or importance. Getting your head around the difference of wanting to talk about your own mental health and talking about the general topic of mental health can also be a stumbling block for some.
"They" say that the hardest thing for someone to do with a mental health issue is to admit they have a problem in the first place. So if there's one thing I could ask of anyone who might have initially reacted in the same way my anonymous conversation partner did when I said I openly talk about my mental health, it would be this: please remember mental health is not something to shy away from or be embarrassed about. You might not be able to see a person's problem and you don't need to relate to the issue, but please don't discourage people from opening up.
When you're battling with something that's confusing/upsetting/frustrating/draining (a nice selection of adjectives for you) like anxiety or depression (or any other mental health issue) one of the hardest things a person can do is admit to their feelings. Maybe it upsets them, or perhaps they fear they'll be misunderstood or are wasting people's time. Or they could be like me and pretend their problem doesn't exist and then their mental health just gets worse and they suddenly end up being signed off work for four months... (I'll talk about that on another day).
So the same as you'd put a broken arm or leg in a plaster, encouraging someone to talk will help things heal faster. You don't need to take on the responsibility of healing an individual, there's plenty of amazing mental health professionals that can help with that, but please spread the word that it's definitely good to talk.
(By the way: big shout out to Wills, Kate and Harry for using their very public positions to help fly the mental health flag).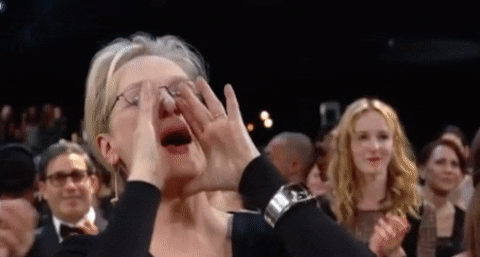 Please reload