So, the cat's out the bag. Everyone now knows that Mandy has depression. My mask is off, and "it be rate" ugly as my former colleagues from Sheffield might say (hi Oxley).
Since "coming out" via this blog I've been overwhelmed by the amount of people from all aspects of my life who've got in touch with me to show their support. Support towards being open about mental health, but also to remind me they are there if I need them. Mucho appreciado peeps... However, you might regret your offers, because what would you do if I turn up on your doorstep just when your favourite TV programme is about to start (Love Island, Jonathon Bailey)?! But seriously, thank you.
So why have I chosen to speak out loud? And why is it that I have depression? To kill two birds with one stone, my answer is: "dunno".
Well, that's sort of a lie. I'm fully aware of why I've ended up with depression. It's simple. It's how loads of things happen. It's an accumulation of a shed load of unpreventable situations that have impacted on my life. Mix them all in with some memorable conversations, throw in my personality and coping mechanisms (which aren't always ideal), and the end result is that it all backfired/amalgamated into a big fog/turd inside my head. Articulate, aren't I?
But that doesn't explain in detail why I, Mandy, have ended up with it.
Those who know some of my background will think that my depression stems from when I was 15 and randomly assaulted/beaten up/had the shit kicked out of one Friday evening by a gang of male and female "scallies".
Not going to lie, it definitely isn't one of my favourite memories, and I would not wish being temporarily blinded due to the amount of blood pouring from your eyes or screaming for help/mercy from an unprovoked situation on anyone. But that's just one chapter of my life; at the end of the day life isn't all hunky-dory and we all deal with things in different ways.
Admittedly, yes, I did go into my shell for a while after I was beaten up (I became a little hermit for two years, bless my family for putting up with me). I'm pretty certain it knocked me back a bit on the confidence ladder too (being a teenager is confusing enough without black eyes and a ripped-open mouth). But I have always, always, always been a deep thinker/analyser, so on reflection I think that that incident just kicked me (literally) further in to the person I am today.
People are complex sods. I know I am, and I'm ok with that. It's a shame if you deny you are too, because no one has the same life or experiences, so people turn out in different ways. How dull would life be if we were all the same, and just conformed like sheep (aw, poor sheep being used as a derogatory reference).
So, my mental health stems from a lot of different things; one major element is that I have always struggled with low self-esteem (particularly around how I look, so thanks to the divvy scallies who really made me even more paranoid about that). It's something that I get anxious about, and it won't surprise you to know that worrying and being anxious can result in depression.
I also have a habit of using the old poker face at times. Things will be happening around me and no one can read how I'm interpreting a situation. Yes, I will throw a stereotypical sarcastic/dry Mandy comment about my opinion on a subject in to the mix (another coping mechanism), but I rarely voice my genuine feelings.
Opinions and feelings are a different things. According to my best friend Google: "opinions are beliefs that a person has formed about a topic or issue, whilst a feeling is a sensation or emotion".
So, my opinion on something might be that "it isn't fair", but I might feel "hurt/lonely".
Sadly, I don't think there's anything anyone could have done to stop me from ending up with depression. I have an amazing, incredibly loyal, supportive family and some incredible friends, and I know they'd do anything for me, as I would for them.
There's only so much you can do to influence people's mental health, you might not be able to get to the complete answer to "why", and you can't fix everything. But what people can do is listen, take a step back, and just be willing to support others when they're going through a bit of a tough time.
At the end of the day, life's a bitch... that's why.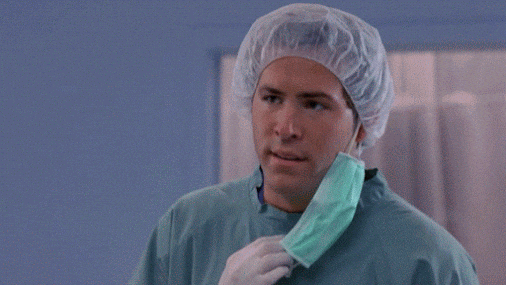 Please reload