A couple of years ago I was an hour away from going home to get ready for my work's Christmas do, when suddenly my neck went in to spasm and I couldn't move my head from left to right. Much to their amusement, I couldn't even turn to my colleagues and explain what was wrong, I had to spin on the office chair to interact with them. I was in agony.
After a while of the pain refusing to subside, I was sent home in an Uber and then spent the entire evening lying on the living room floor with the staple freezer first aid kit (frozen peas followed by a hot water bottle, on rotation).
After taking my limit of pain killers and alternating hot and cold pain relief, I managed to get myself upstairs to go to bed – I had never realised how much you use your neck to do such simple tasks! Bed was no better though, it was impossible to find a comfy position for my neck and sleep was seemingly not on the cards!
Unbeknown to me, I had been walking round with my shoulders practically up to my ears (from tension) for a lonnnnnng time. Seems my neck and shoulders had had enough and decided to let one of the wonderful physical symptoms of depression and anxiety showing their ugly faces.
Seems I was carrying around all this tension in my neck/shoulders, and as a result my body basically told me off! My body was practically making me stop and pay attention to my problems and try to resolve them… Clever innit.
So, for Christmas that year I spent around £200 on osteopath appointments trying to get rid of the pain and relieve the tension (must have been on the naughty list again because Santa didn't drop off a £200 cheque, git). It worked though. I spoke openly to my osteopath about a number of issues and she said she wasn't surprised my body had started to react in this way. I had basically caused this problem myself!
It was following this expensive experience that I realised I needed to start taking better care of myself and learn to identify the signs of when I need to give myself a break. I started to go to Pilates and I booked myself in for a few more osteopath appointments to massage out those insistent knots.
Now this was great, until my bank account was starting to look a bit depressed! So, I stupidly stopped doing both things, and over the course of the next 12 months the tension started to creep back in and I just figured it was something I'd become aware of rather than acknowledged as a sign of something I needed to address.
Selfcare doesn't need to be expensive or involve medics cracking your neck (although I do recommend that just for shits n giggles). Selfcare can just be about talking through some problems with a friend/colleague/family member, it can be going walk round the block, it can be taking a long bath to relax those muscles, it can be joining a new club, writing a blog, reading a book, it can also be about saying "no" to things you don't want to do, it can be anything you want. Anything that makes you happy and is something that is for you.
I hadn't realised I didn't ever to this or even understood what selfcare meant until recently, and now I am trying to avoid missing another Christmas do purely because I didn't put my own needs ahead of others.
I recognise when my shoulders start to rise towards my ears I need to take a breather and remember to think about my selfcare. Isn't selfish, it's sensible. Do it.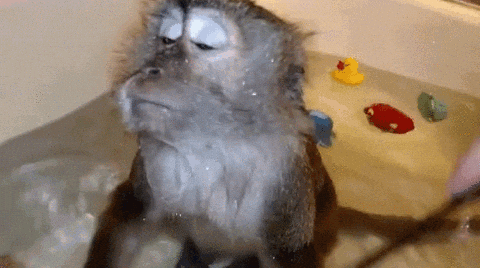 Please reload