Four words that mean so much, but can also be so hard to answer!
Whenever I've opened up to family/friends/colleagues/the cat about my mental health I've been overwhelmed by the levels of support I've received (…still waiting for the cat to acknowledge me though).
For the person who is offering to help it must be really difficult when all you want to do is support someone you care about, who is clearly struggling with their mental health. Sometimes knowing the right thing to say can be the hardest part in trying to help. I know this from having concerns about my own nearest and dearest, as well as from listening to what people have said to me when they're trying to understand how they can help me.  
From my own experience when opening up to others, I think one thing that helped me the most was people simply offering to 'be there' if I need them. Admittedly I might never have picked up the phone and taken them up on the offer of 'talking to them about anything', but knowing that they would answer that call or take me for that hot chocolate/pizza or pint down the pub was so comforting.
I can't explain quite how much it means when people don't turn a blind eye and instead they respond with the simplest form of support by just offering to be there, it really means the world. However I get that for some people, actions can also speak louder than words.
I completely understand that if you've never had depression (you lucky sod) that you might not know what's the best thing to do to help someone who is going through something like depression. Normally when someone isn't well and you say 'how can I help?' they might have a list of things like 'fluff my pillow', 'a cup of tea would be nice' or 'ibuprofen, oh and some jam on toast'. Unfortunately when experiencing the brain fog from depression that individual might not even be able to tell themselves they want a drink of water let alone be able to explain to someone else how they could assist.
So before you ask the question 'how can I help?' to someone with depression (who I guarantee does actually need some support but just hasn't got a clue how to ask for it) I hope that the below list might help you to help them. For example, I remember on a particularly vile day when I was struggling with depression (après admitting it out loud to people), I was an emotional wreck on the phone to my dad. Despite him being in a completely different county, in an effort to try and help me function, he simply asked if I'd opened the blinds in the living room. I hadn't. I'd no idea what time it was let alone whether or not it was dark outside. Asking me such a simple question and encouraging me to do what should be such a simple daily task helped me get going that day.  
So, how can you help someone who's struggling with their mental health, in particular with depression, when they might not be able to explain it to you? There's so many simple ways (some ways might be a bit more obvious than others):
Just listen (i.e. put your phone away and stop looking at Instagram when they're trying to talk to you).

Be present – if you can be there in person that's great, but being on the end of a phone is good too. Just having someone around can be the support someone needs, not even talking perhaps just sitting and watching the latest episode of The Crown can be enough.

When someone needs support, being told 'I'm here if you need me' or 'call me if you want to talk' perhaps via a text or just before they leave the room might be all that someone needs.

Don't try to fix them – they don't need you to, and you can't. As hard as that can be to hear, it really isn't something someone else can do. It's down to the individual but can be achieved with a helping hand.

Be patient – get over the fact there might be long silences. I bet that it will not be silent in that individual's head who is trying to figure out what to say so just let the silence happen.

Stay in contact – a text can be enough just to let them know you're thinking of them, don't always expect a response though and do not, I repeat, do not hound them and pester them when they don't respond immediately. People, no matter their mental health, need space.

Accept they might not want to leave the house – meeting for a drink might be the most unachievable task for them, but opening the door to have a cuppa on the sofa might be much easier (I'd recommend you provide the biscuits and check if there's any milk in the fridge before arriving!)

Help them out around the house – it's not about someone being lazy here, some simple tasks like making the bed or washing dishes can be incredibly overwhelming when you're dealing with depression.

Help them to prioritise their self-care – encourage (without being bossy or judgemental) going for a walk or eating healthily, perhaps encourage them to go for a massage or hair appointment (no Rebecca, my hair isn't meant to have those roots and thank you for pointing them out!).

Consider doing the research in to what local mental health services there are in their area, they might not know and that support might make them reach out for professional advice.

Please don't judge them, just accept them for who they are. They don't want to be in the hell hole that is depression any more than you want them to be, but sadly it isn't something that you can just turn off by flicking a switch.

Look after yourself and don't take on their problem as your own – we don't need more people struggling with their mental health!
Perhaps what I should also point out is what not to do…
What isn't helpful is lots of questions. In particular 'why?' – it's like asking the average person on the street to explain Pythagoras theorem when they're also trying to juggle cooking hollandaise sauce when blindfolded.
I appreciate you might think asking lots of questions might help someone open up, but unfortunately the questioning might be the last thing someone needs, particularly as the answers might not be known and that's the most frustrating part. So please remember that just questioning and questioning someone is the opposite of helpful. Just accept that sometimes silence is golden, but your presence is priceless.
I've mentioned it in other blogs but I'll say it again; instead of the questioning, perhaps talk to them about yourself and see if it helps them open up. They might show frustration by saying something like "no, you don't understand" but at least they're talking to you and you can help them to try and explain - but only if they want to. You can't force someone to talk.
Also, don't be bossy. Someone who has depression isn't just sulking and needing a telling off like a child. By doing that you're demonstrating your lack of understanding and even worse a lack of empathy.
Please search online for 'how to help someone with depression' if you want to look for more professional advice. I'm not an expert, I just know this is what I wish I could have shown my family and friends when I was struggling but couldn't put anything in to words.
The best way you can help someone is by being patient. Possibly easier said than done, but take it from me, you can't rush this. It's a ridiculously bumpy road and just having someone by their side through normal daily life is all they might need.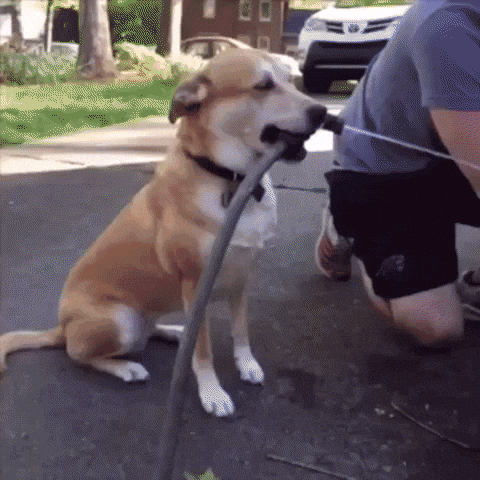 Please reload