When picturing a stereotypical counselling situation, I could be wrong but I think that many people will envisage the following Hollywood version, which sadly I haven't personally encountered...
The counsellor would be sitting in a big arm chair, wearing glasses, scribbling notes about their analysis of a client's inner-psyche and the client would be draped across a chaise longue with one arm across their forehead in a dramatic pose. (By the way - I'm totally buying a chaise longue for my office when I'm a fully-fledged counsellor just to be the ultimate stereotype!)
A counselling environment is hard to imagine if you've not been there yourself and I imagine the dynamics of counselling are even harder to think of if you've never experienced it.
I think I've lost count how many times I've been asked "what's it like?", or "what do you talk about?" or "what do you say?"
I recognise that those kind of questions usually stem from an individual's curiosity to understand what they themselves would say in front of a counsellor as opposed to being nosy, but, I genuinely have no set answer to give in response.
When I go to see a counsellor I have no script, the conversation just seems to flow. I don't have a particular phrase that I can recall or a sentence that summarises what I've said to simplify any of my introductory words.
For example: My current counsellor, started our first ever session by saying: "So, do you want to tell me about why you've come along today?" - not the most complicated question to answer you'd think, but my initial response included some anxious ramblings about why I thought I might be there to see her, a couple of awkward giggles and a sudden out-pour of tears - an amalgamation of anxiety and relief from the build up to just walking through her office door. 
I can't remember my exact words but they fell out my mouth naturally - as do all the words you ever have in any conversation you ever have with anyone in your every day life.
At our second session, she probably asked me something like "how've you been since we last saw each other?" and I remember exploding with excitement and saying "I've been great!" - (so why was I there in the first place you might ask!)
So instead of answering the question of what it is that I say to my counsellor, all I can offer is the following advice... 
- There's nothing to fear in a counselling session - you're not there to be judged - so whatever you say at the start of your first session doesn't matter (and whatever I might say in my sessions is irrelevant to what you might talk about in yours).
- Whatever has taken you to see a counsellor, whether you know what that 'thing' is or not, I'm sure it will work its way in to the conversation eventually, so you don't need to know what you want to say from the offset! It might take minutes, hours or years. You'll get there, but don't be surprised if it isn't just one sentence or paragraph - you might be able to fill a novel with everything you have to say even if you're normally a quiet person!
- Although NHS budgets often dictate the duration of how many counselling sessions you might receive, something I would advise people is to not feel rushed or under pressure to perform in that time frame.
- Don't be surprised if you just about scratch the surface in any free sessions you're given - at the end of the day we all have a long story to tell and it might be that you need more than you realised, or perhaps you don't need as many as you thought!
- Counselling sessions are there for you to go at in your own pace, and a decent counsellor will respect this and not force you down any particular roads. They'll just walk along side you (metaphorically - although there are some people who offer 'walking therapy' for anyone who's interested!) in your conversations, listening and helping you along your personal journey. 
- There may be silences and they may feel uncomfortable. But, they're your silences, so own them. You might end up realising that those silences are down to you needing time to reflect or perhaps due to you avoiding talking about something!  

- You can always take in a list of things you think you might want to talk about but there's no check list to work through in counselling. It just happens. I've sometimes walked through my counsellor's door thinking "I need to mention XX today" - but suddenly an hour has gone by and I have spoken about so many other things I didn't even have time to mention whatever XX was (maybe I didn't actually need to in the first place!)
- Don't be surprised by the variety of emotions you might go through. I've experienced instances of anger, feeling scared, being upset or annoyed. But I've also experienced positive things; I've laughed, I've felt happy, there's been lightbulb moments, I've felt comfortable, I've felt listened to, I've felt understood. 
"I don't know what to say" is probably one of the most common phrases used by a client visiting their first counsellor so don't be put off from going if that's what you think you might end up saying because trust me, you will figure it out along the way.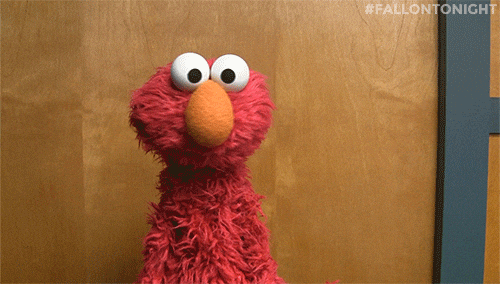 Please reload